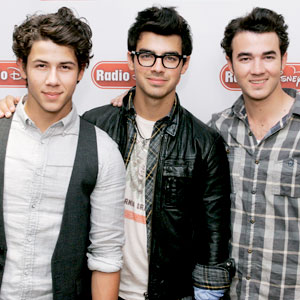 "We
are
going back on tour this summer," Kevin revealed in a new
interview
with Radio Disney's
Ernie D.
"It will be unlike any tour we've done before, and we're really looking forward to getting back out there with our fans," Nick added.
A source tells us the official announcement should be coming any day now.
It was just in January that Nick
hit the road
with his solo project,
Nick Jonas
and the Administration. In the same month, Joe told us he
may be ready
to branch out on his own, too. And with Kevin settling down into hubbyhood, we just weren't sure of the next time we'd see the trio tour again.
No word on whether or not
Demi Lovato
will make any surprise cameos on stage with
her beau
Joe.
Will you be checking out the JoBros in concert? Leave your comments below.
________
When Nick isn't busy prepping to go on tour with Joe and Kevin, he
keeps himself occupied
by posing with fans and dodging romance rumors.