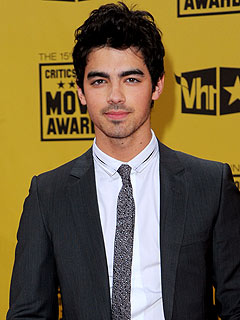 Joe Jonas fans better get baking if they want to grab the singer's heart in time for Feb. 14.
The
Jonas Brothers
singer tells PEOPLE his best Valentine's Day happened a couple of years ago when "someone baked me brownies and showed up and surprised me on tour."
Jonas, 20, says the brownies were "so amazing" that he ate the entire batch.
Though the romance didn't last, Jonas's love for the sweets remains strong: "I'm still friends with this person and I still tell her, 'Make me brownies.' I'm like, 'Can you please make me brownies?' " But so far, his female pal has "yet to make me brownies again," says Jonas.
On a less sweet note, Jonas also recalled his worst Valentine's Day, which came at age 11 when he was on the receiving end of a breakup on the holiday.
"I grew from it," he says. "You grow from everything. But it was really funny – and at the time I thought it was tragic."