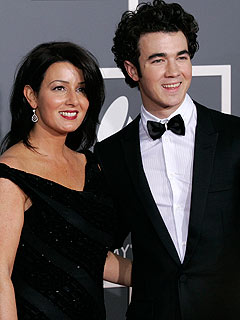 As Kevin Jonas prepares to head to the altar, his mom, Denise, couldn't be happier with his choice of a bride. "I really think she is the right girl," Jonas tells PEOPLE of Danielle Deleasa.
In fact, Denise says she sees so many similarities between herself and Kevin's fiancée that she teases her son, "You're marrying your mother – but she is just thinner and prettier."
And Denise isn't the only one in the family who gives the seal of approval to Deleasa, 23. All of the Jonases feel close to her, including youngest brother Frankie, 9.
"He really loves her and is proud of her," says Denise, 43. "He already acts like a little brother [to her]."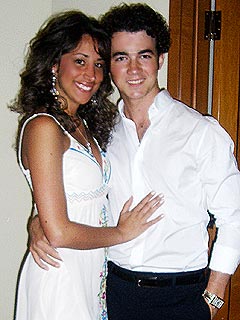 Tough Adjustment
Still, the mom to megastars admits, it's been a little hard adjusting to the idea that her eldest son will soon leave the nest. "My role has really changed," she says, noting that three of her four sons now have driver's licenses and diplomas.
But no matter how old her kids get, Denise says, "I'm always their mom." That's the message she hopes to share as an ambassador of
iMom.com
, a Web site that offers mothers practical advice on how to get involved in their children's lives.
Source:
PeopleMagazine